Living Options for Seniors in Bloomington, Illinois
Living life well is easy at Welbrook at Bloomington, because we provide the support, services, and amenities you or your loved one needs to enjoy a greater sense of independence and purpose in each day. We welcome those looking for a little extra support without the need for care services, as well as those seeking around-the-clock care and support. Guests of our community enjoy a premier living experience, in which professional care, dignity, and joy are all part of everyday life.
To help guests feel even more at home, we offer pet-friendly living for seniors in Bloomington, Illinois. We are happy to welcome your small cat or dog, because we understand it's just not home without your four-legged-friend by your side.
Senior Living
If you are looking to join a friendly community of seniors but you do not currently need additional care or support services, we are happy to welcome you into our Senior Living suites. If your needs should change, you are welcome to add services offered in our Assisted Living and Memory Care programs.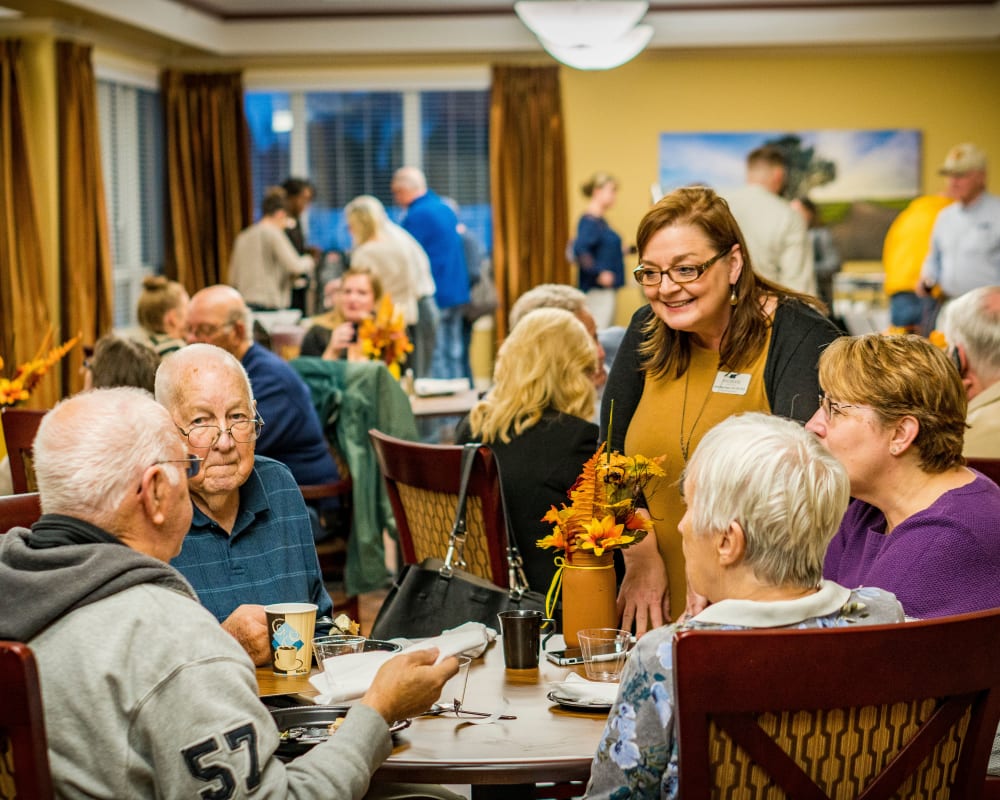 Assisted Living
Let our friendly and compassionate nursing team provide the care and support your loved one needs to enjoy a greater sense of independence and security in our Assisted Living community. From assistance with activities of daily living to gourmet dining and plenty of social opportunities, we'll help you live life well at Welbrook at Bloomington.
Memory Care
When a loved one is living with the effects of Alzheimer's, dementia, or another memory loss illness, finding the right care can make a tremendous impact on their quality of life. Welbrook at Bloomington is proud of the high-quality Memory Care we provide for seniors in Bloomington, Illinois.
Respite Stays
Short-term care for seniors in Bloomington is also available at our Welbrook at Bloomington community. This is an ideal solution if you're looking for a trial period to see if Welbrook at Bloomington is the right fit for you or your loved one. We can also provide temporary senior care while a regular caregiver is unavailable, or when additional care is needed after an illness or injury.